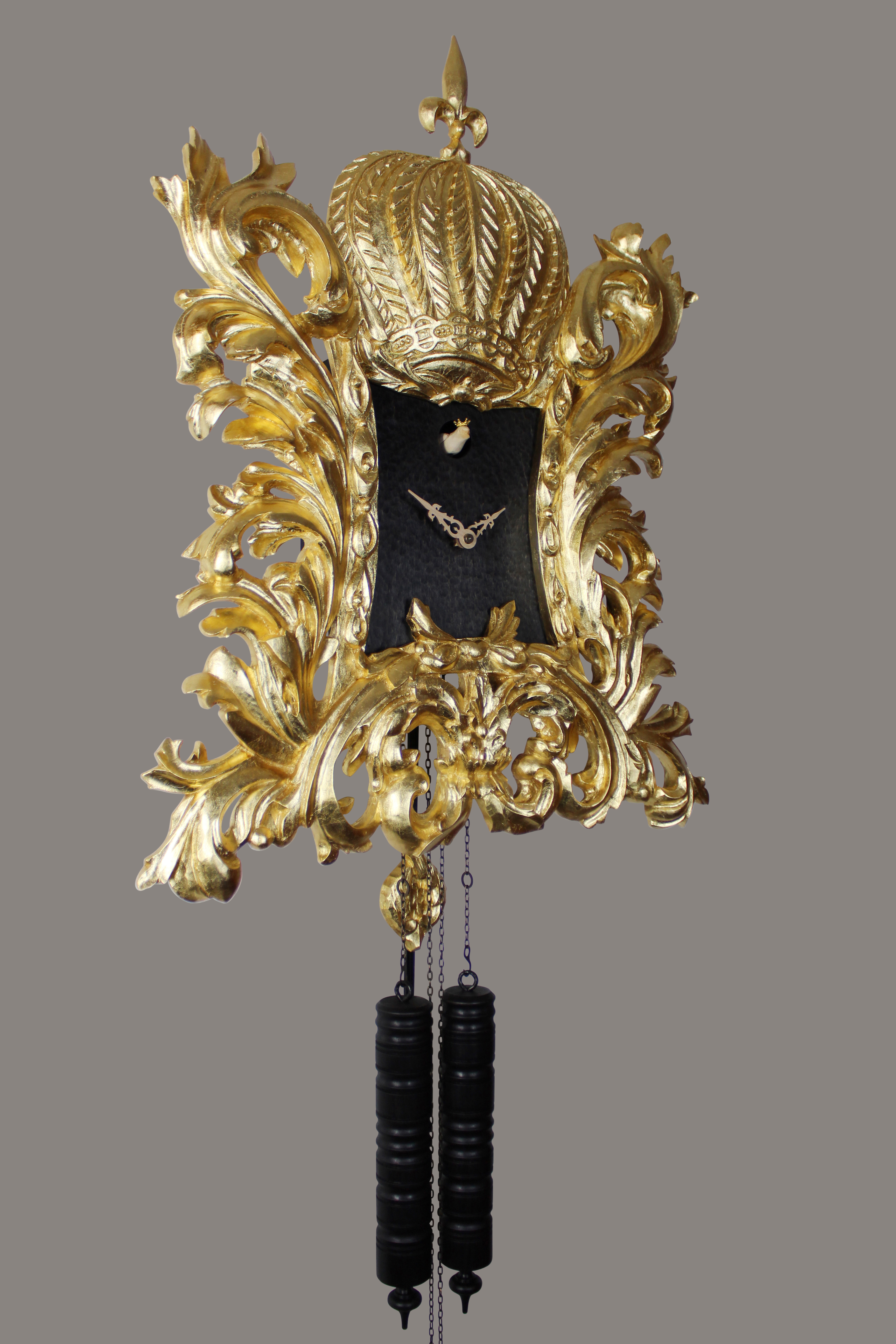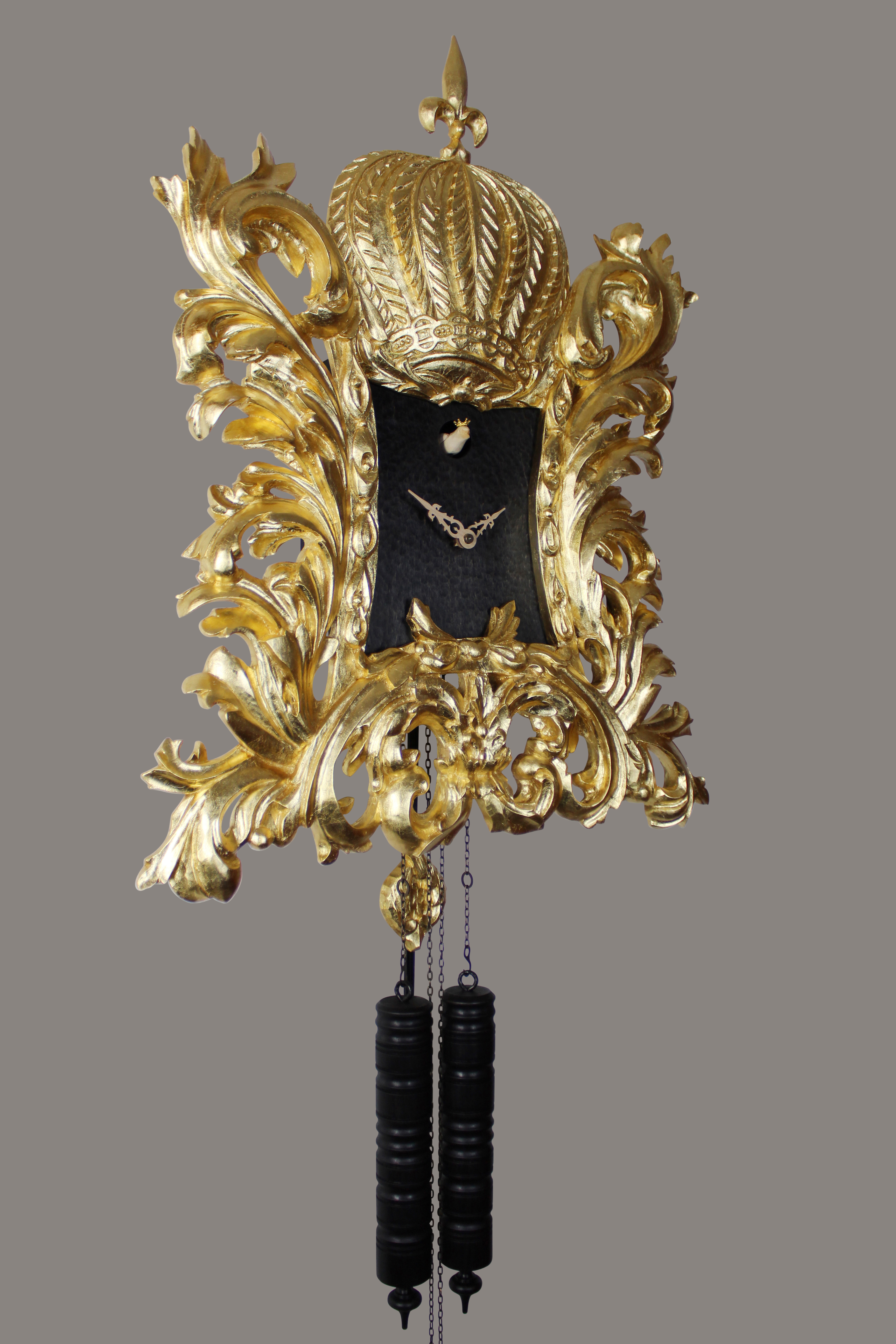 22K gold-plated Pompöös Cuckoo clock designed by Harald Glööckler
Product number:
Pompöös03
Description
A touch of baroque art envelops this 22k gold-plated Pompöös Black Forest cuckoo clock designed by Harald Glööckler. The clock is completely hand carved and decorated with a very deep and detailed carving with baroque forms in rococo style. The wooden case is treated with black antique wax. This means that the clock is treated with natural wax with very great effort in several steps to make it look POMPÖÖS, noble and antique. Waxing the clocks is a traditional process and has been used for centuries. This handicraft process is used exclusively by us. The absolute highlight and unique feature of this cuckoo clock is that the carving of the clock was gilded with 22K gold in about 50 hours of work. The natural wax in combination with the 22K gold-plated carving gives the clock an extraordinary, pompöös, elegant and antique look. The cuckoo clock is powered by a high quality mechanical 8 day movement with a manual night shut-off. We use only Regula movements from the market leader SBS Feintechnik in Schonach in the Black Forest. The call of the hand-carved wooden cuckoo is created by bellows made of wood, which are covered with imitation leather. The elegant design is rounded off by hand-turned wooden weights, which are encased in beautiful wooden cases, the weight is provided by a lead filling. The dial, hands and numerals are also made of wood.

The dimensions of the clock are:
Width: 55 cm

*This model is also available with gold color for 3.498,00 €.
Our special offer
repair & restoration your clock
3 years of guarantee
any exemplar a unique
worldwide service
100% handmade