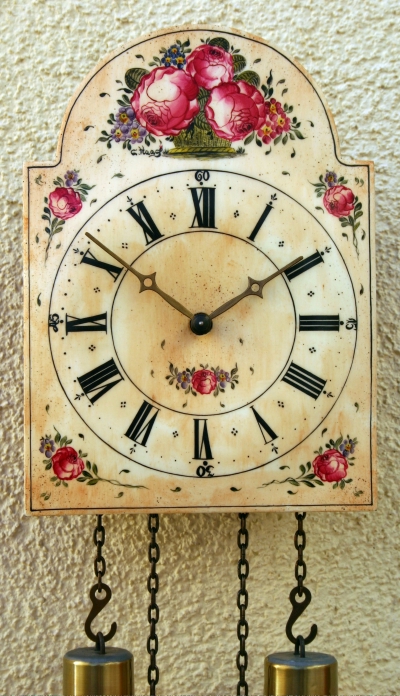 8 Days Shield Clock "flower design" -handpainted-
Description
8 Days Shield Clock "flower design" with hands made out of brass and fitting weights. All of the metal parts of the clock are in antique style. This motive is handpainted and unique. Each of these shields are made piece by piece. You can also express your own design wishes, a photo as a template is also possible. This clock is hand-signed and has a manual night shut-off.
The dimensions of the clock are:
Length: 35cm (13,8 Inch)
Width: 25cm (9,8 Inch)
Depth: 10cm (3,9 Inch)
Furthermore the clock is available in the dimensions:
Length: 20cm (7,9 Inch)
Width: 15cm (5,9 Inch)
and
Length: 25cm (9,84 Inch)
Width: 18,5 cm (7,3 Inch)
Just ask us!
Our special offer
repair & restoration your clock
3 years of guarantee
any exemplar a unique
worldwide service
100% handmade