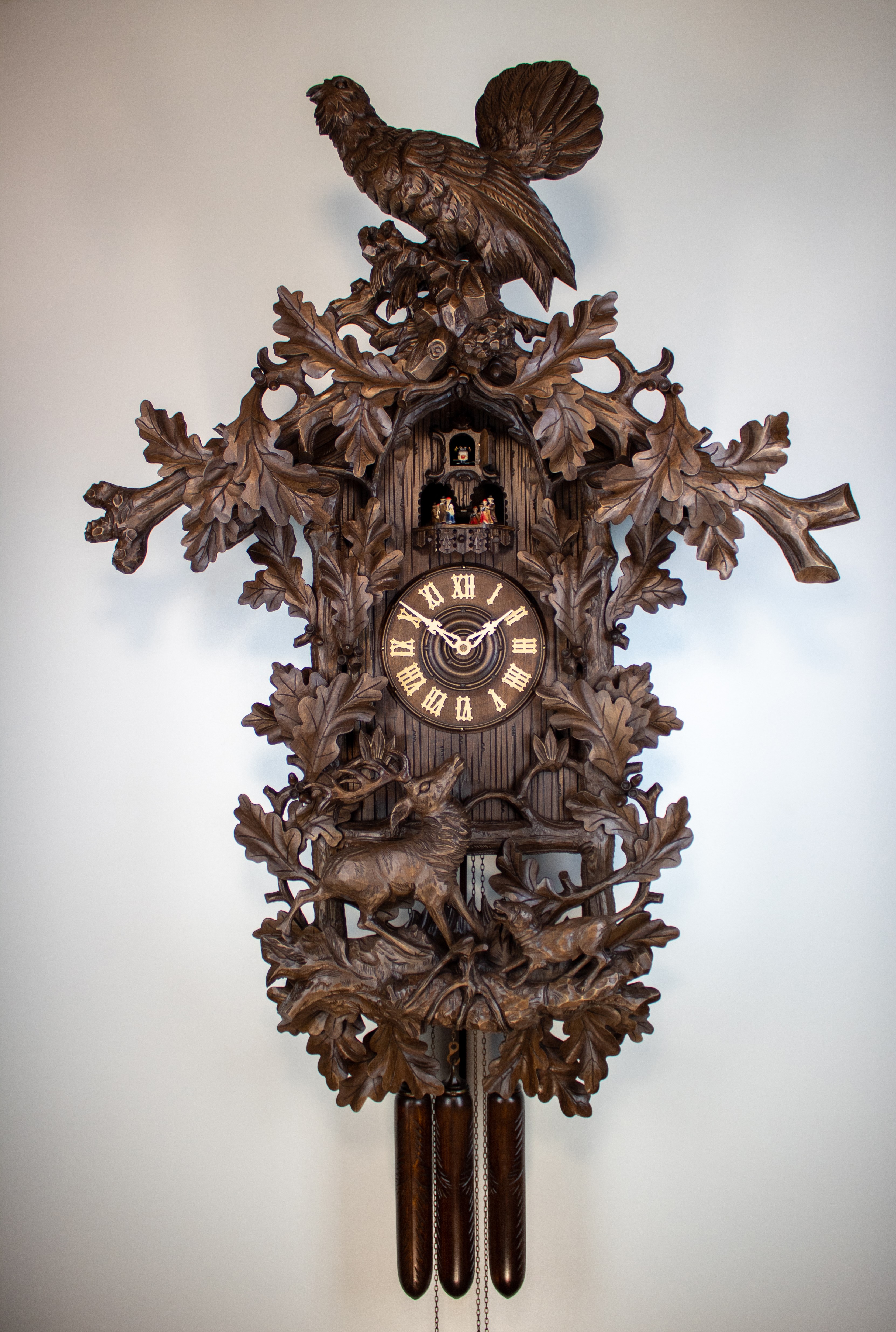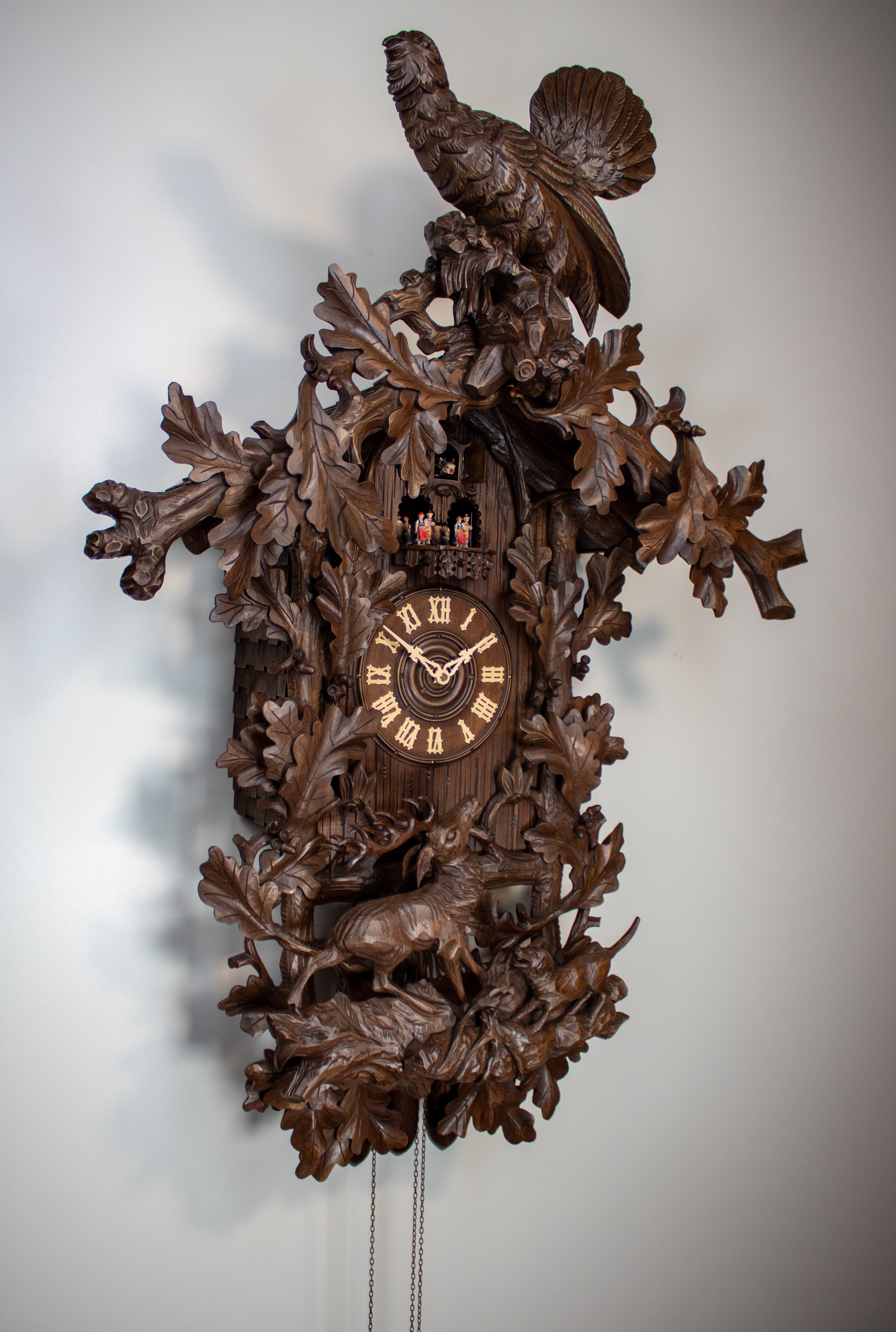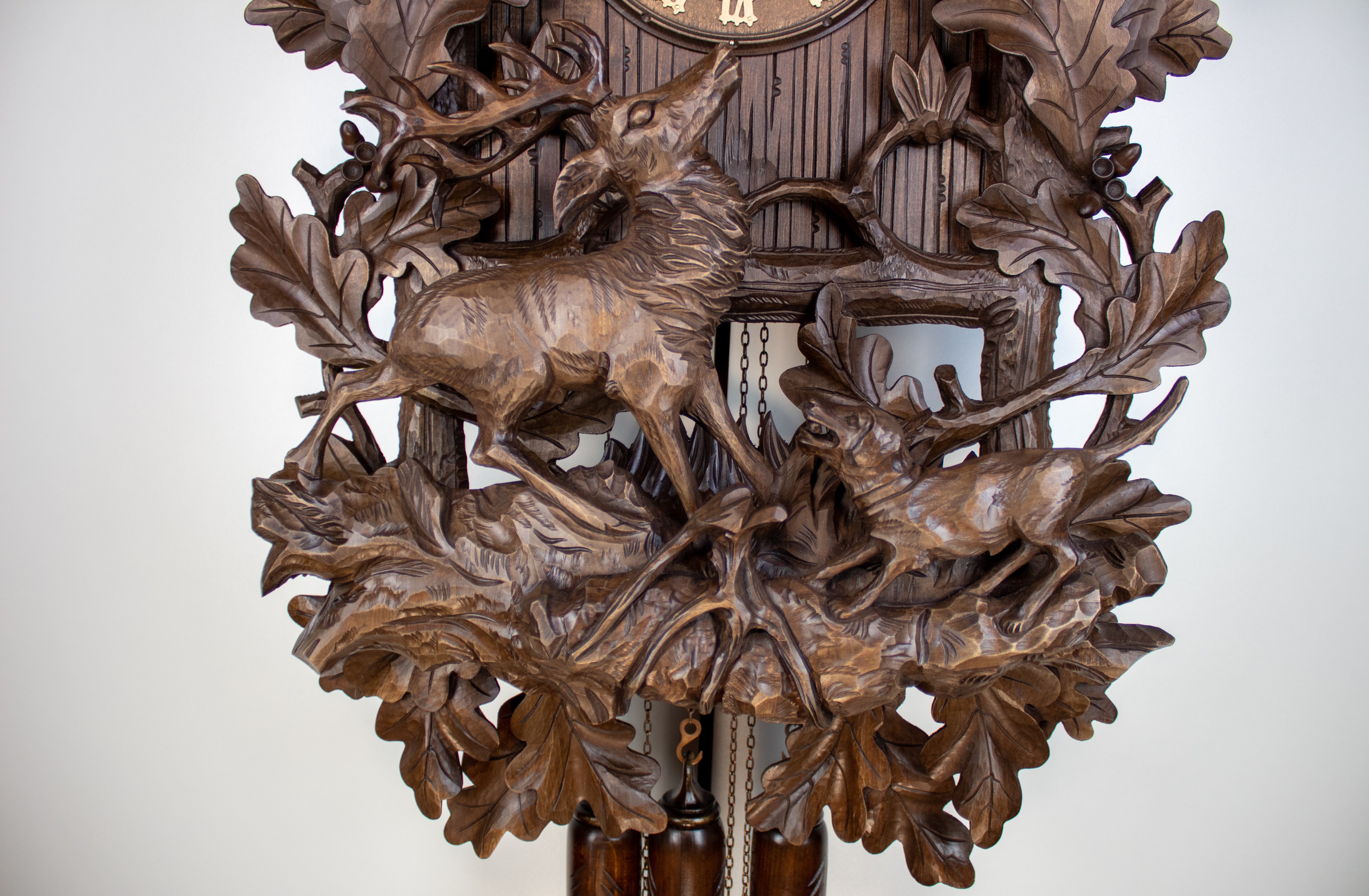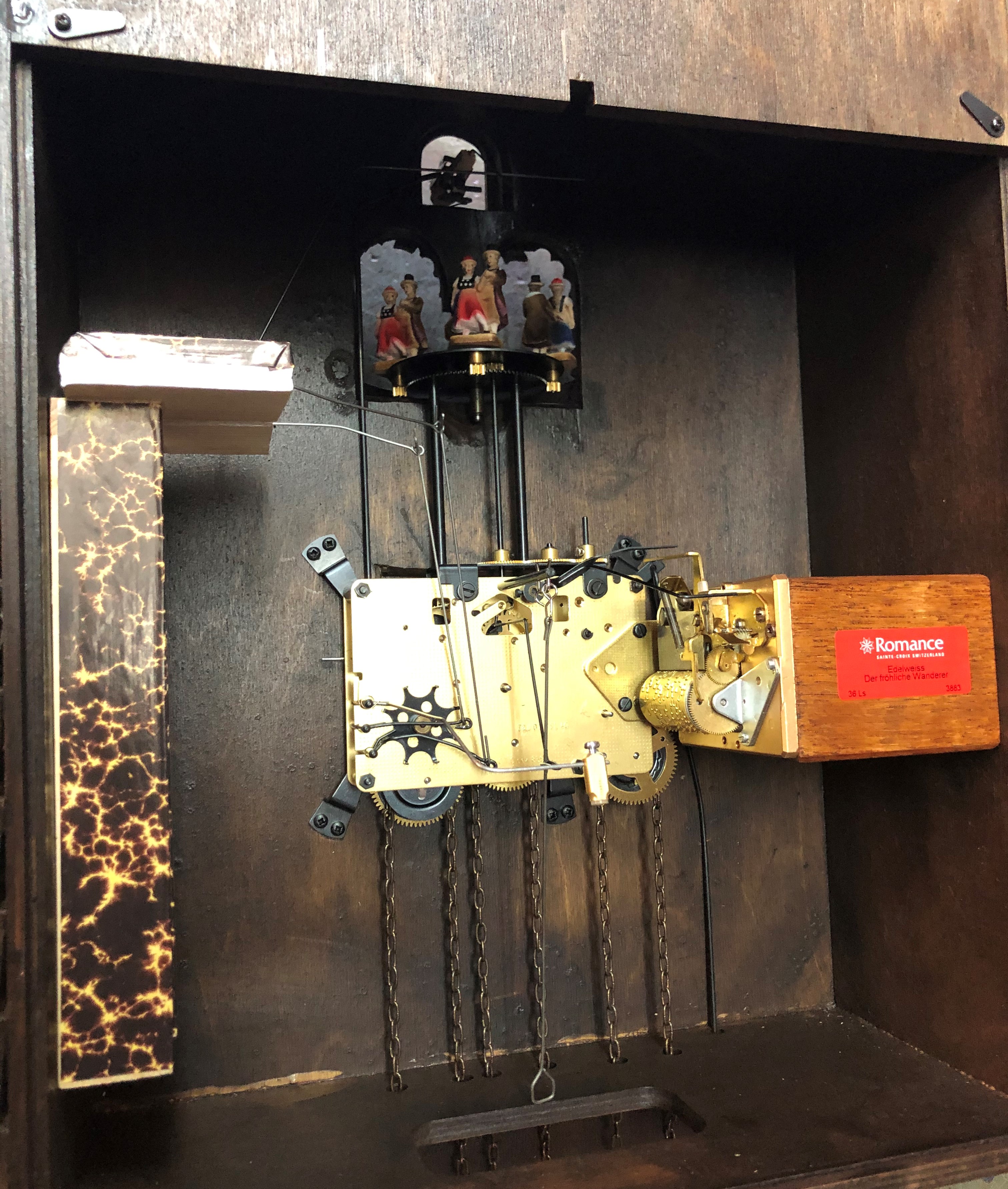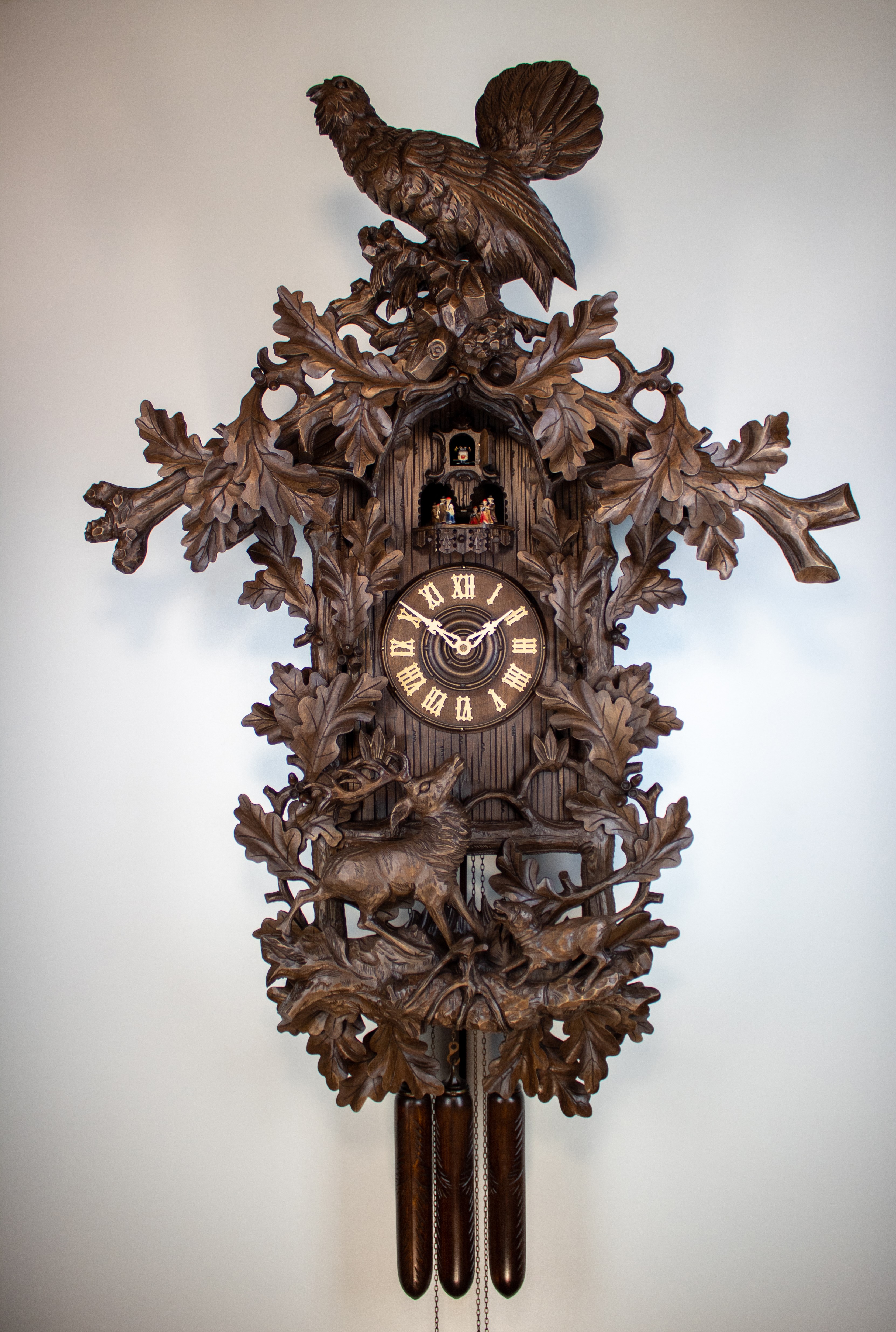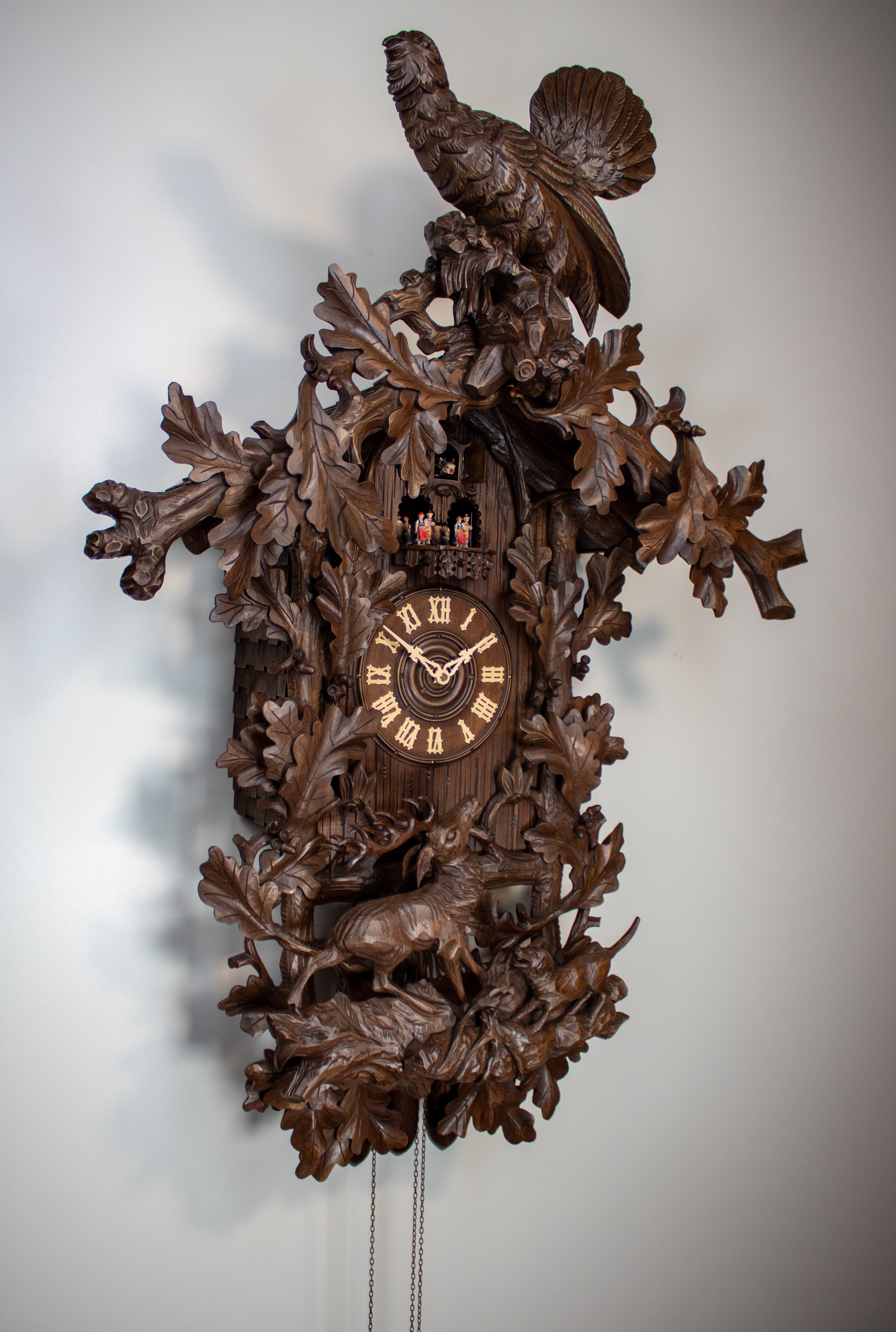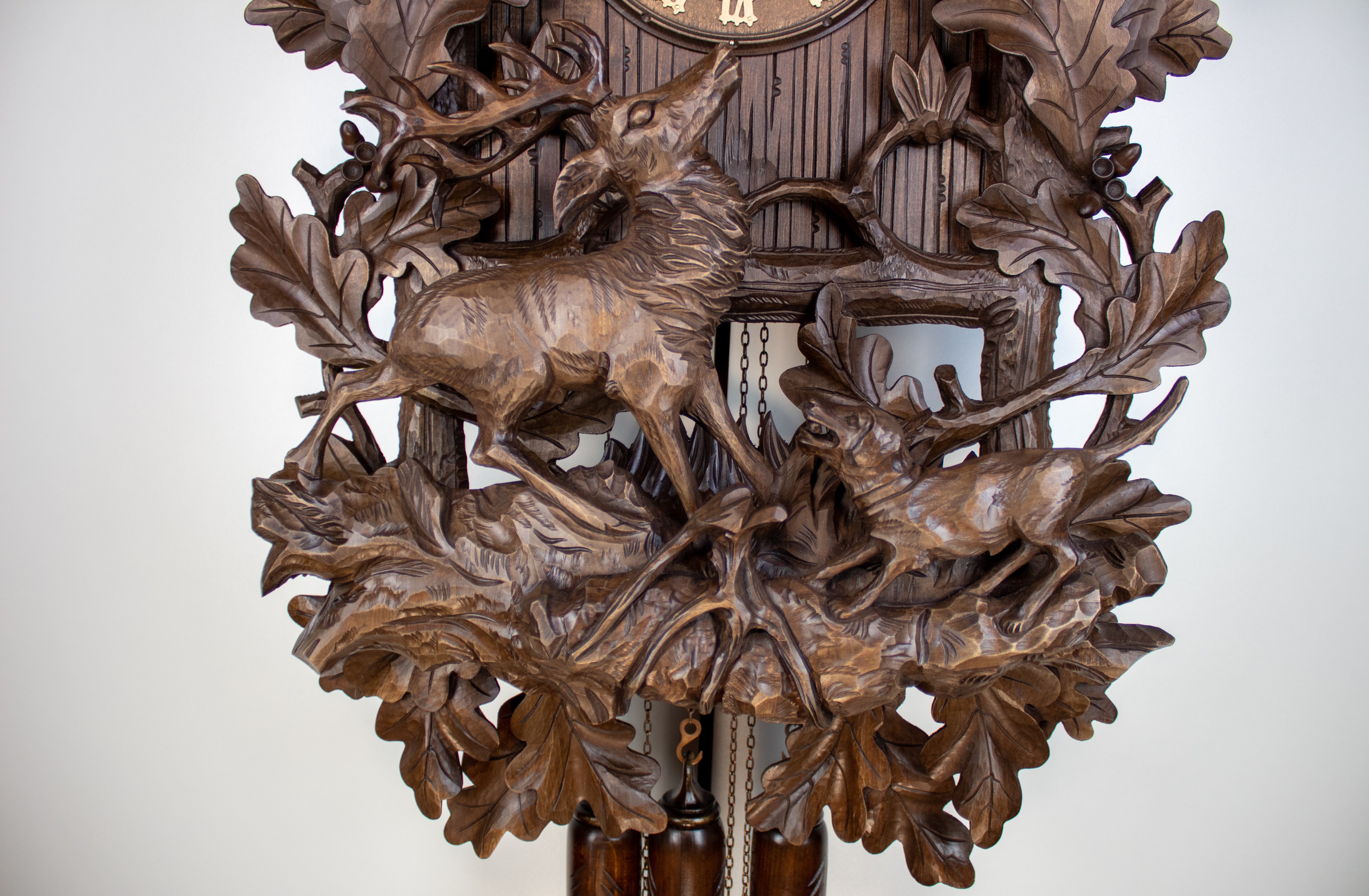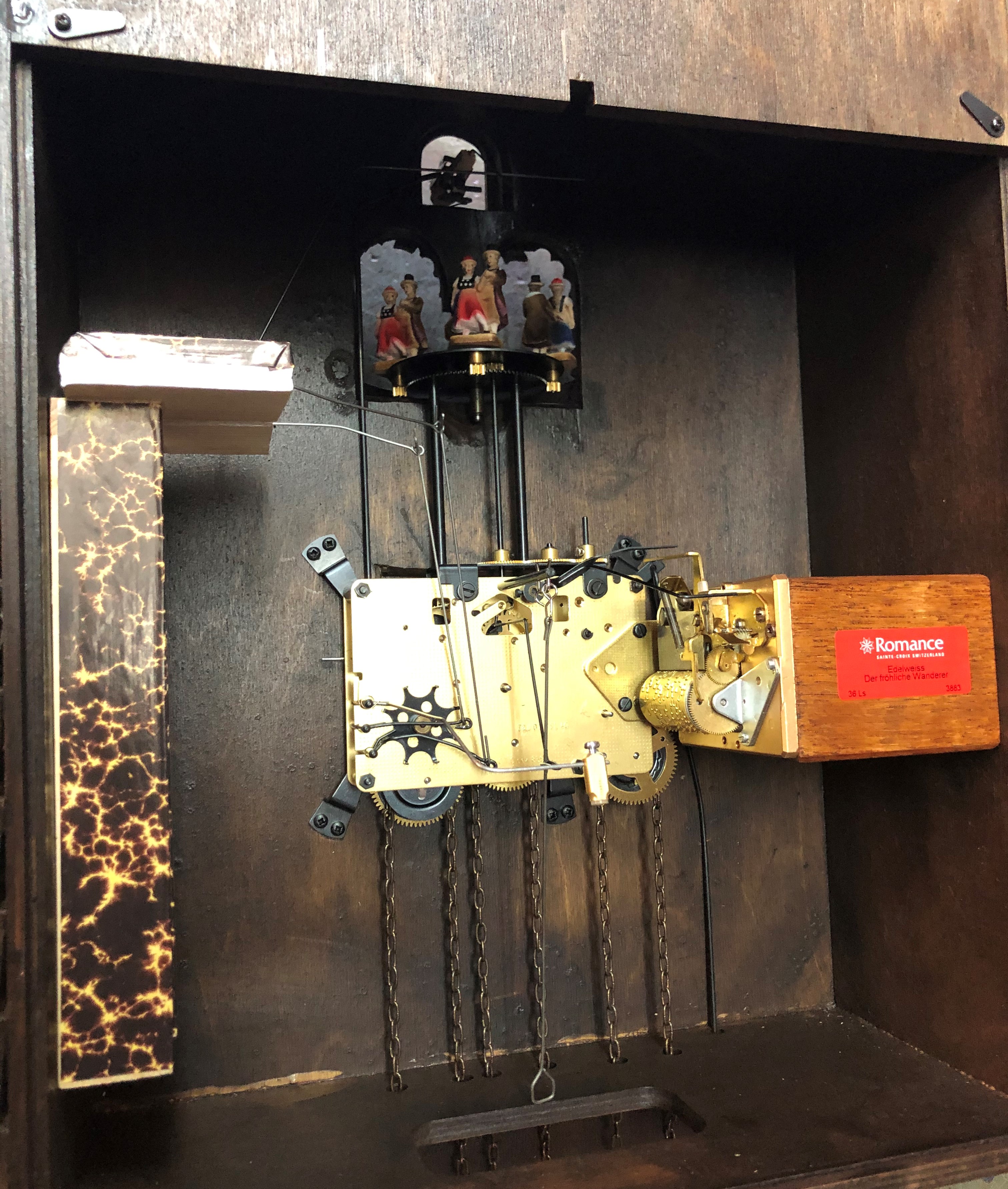 Historical 8 Days Music Dancer Cuckoo Clock with capercaillie and hunting scene with deer and hunting dog
Product number:
8030MTdbr
Description
The carving is handcarved and very detailed and deep.
The box is decorated with approx. 400 shingles, which are all split individually and fixed to the box piece by piece.
The solid-wood cuckoo calls the number of the hour on every full hour and once on the half-hour. The cuckoo flaps his wings as he calls.
After the Cuckoo call on the full hour, one of two alternating melodies plays on 36 voices. The black forest dancing figurines dance to the music on the balcony.
The clockface, numbers and hands are all made of wood
The chains and other visible metal parts are dark burnished.
This clock has a manual night switch off.
The clock is treated with a special antique wax in the color dark oak.
All carvings are hand-signed and manufactured by one person.
The dimensions of the clock are:
Length: 112 cm (44,0 Inch)
Width: 80 cm (31,4 Inch)
Depth: 33 cm (12,9 Inch)
Our special offer
repair & restoration your clock
3 years of guarantee
any exemplar a unique
worldwide service
100% handmade